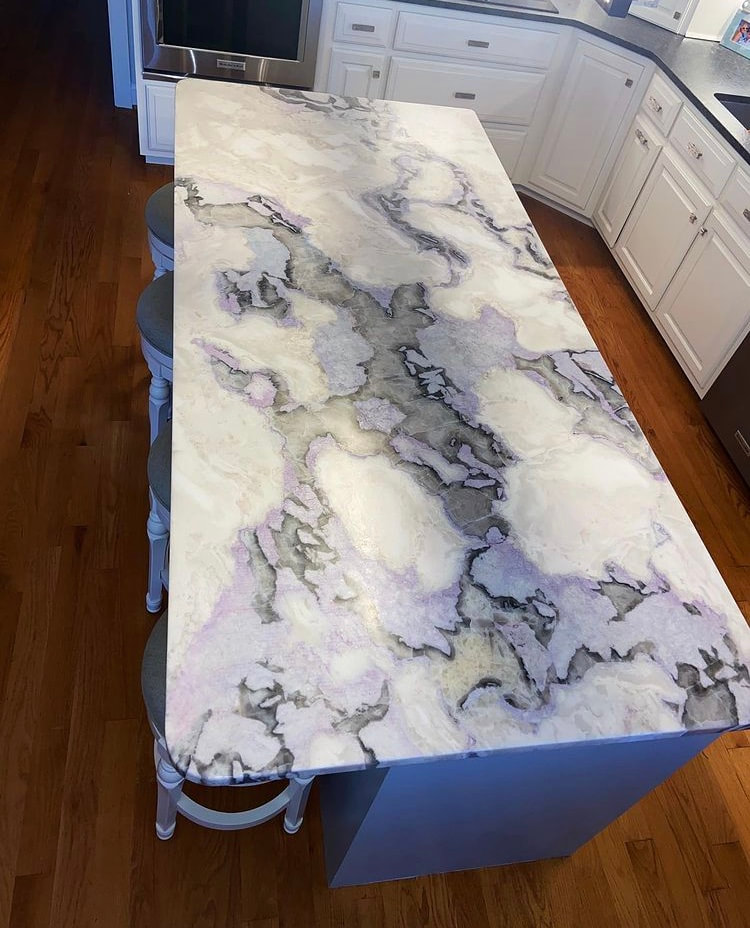 If you are getting ready to start a kitchen or bathroom remodel, odds are a big box retailer will probably be the first place you think to look. You know that they carry a wide variety of products and offer "lower prices." But, don't be fooled by their eye-catching tactics, these big box stores are not necessarily the best place to purchase your project materials – especially if your remodel involves a new stone countertop.
When you work with C and C Stoneworks in Greenville, NC, a local fabrication shop, you have the advantage of getting all of your questions answered directly by the person who is going to shape your new, beautiful bathroom or kitchen. We offer personalized consultations to each of our customers so that they fully understand every detail of their project.
Unlike big box stores, we focus on the quality of each piece and not mass production. We are always stocked with rare, expertly curated and exotic products you just can't find at our competitors. Many times at big box stores, you will only be shown a 4 x 4 sample of the stone. This is not representative of the full piece. C and C Stoneworks will show you the full slab!
When it comes to countertop installation, big box stores don't always have a qualified installation crew or staff. Our team is made up of experts in design, install and project management. Many times when you purchase stone countertops from a big box retailer, they are installed by a third party. With us, we do it all – from design, in-house custom fabrication and installation.
At C and C Stoneworks we are committed to providing the most eye-catching countertops. We use solid slabs, unlike many big box stores that will piece the stone together with seams. We hide seams and make the grains flow. This is an area where C and C Stoneworks out performs our competitors.
​
Are you ready to ditch the big box superstores? Call C and C Stoneworks in Greenville, NC for your next remodel or project. We give each of our customers the personalized attention they deserve!