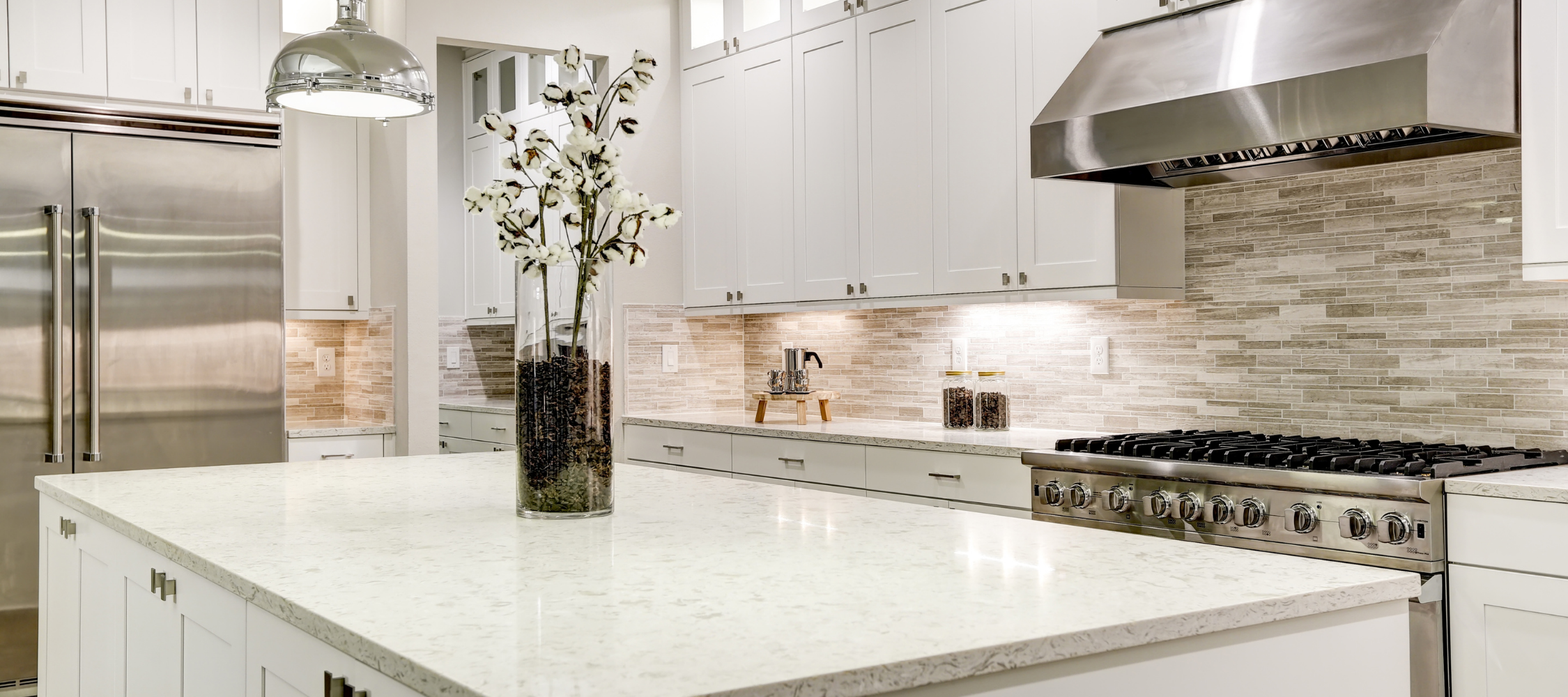 What is the role of a kitchen countertop fabricator?
A kitchen countertop fabricator, such as C & C Stoneworks, is a stone specialist with substantial knowledge of manipulating and templating engineered or natural stone countertops.
Making sure you are working with a skilled fabricator is essential to the outcome of your countertop project. The countertop specialist will work on the templating and fabrication of the stone off-site before taking the countertop to your home for installation.
C & C Stoneworks offers the convenience of one-stop shopping so you will be part of the entire countertop fabrication process. Our professional fabricators will keep you involved so you will know what is happening throughout the process and you won't have to outsource for extra services.

What is the role of a fabricator?
The job of the kitchen countertop fabricator involves cutting and templating large blocks of natural stones to fit the exact dimensions of the installation area.
Prior to cutting the stone, the fabricators at C & C Stoneworks will visit your home to take measurements of the installation area. They will also transport the slab from the showroom to your home the day of the installation.

Why work with a local kitchen countertop fabricator?
We think it's important to work with a local countertop fabricator since they are familiar with the area. Working with someone from the area will also ensure your project is carried out smoothly with a great emphasis on quality customer service.
A local fabricator can also save you money because they are within the region, and transportation charges can be less. A local company should be able to provide you with plenty of background information and references, so you know who they are, who they've worked with and have seen samples of their work. Working closely with a fabricator should be educational and enjoyable.
At C & C Stoneworks, you can meet and work with our design consultant, Mandy, in our showroom. You will be able to see what materials are available and she can help you decide what countertops, color and pattern will work best for your home and lifestyle. She will also give you a timeline for the fabrication and installation process.

Does the countertop fabricator handle the installation?
If you are working with C & C Stoneworks, the answer is "yes." We will handle the installation of your countertops. We understand the materials, and this ensures an excellent installation job by our team.
If you are looking to add value and beauty to your home, contact the team at C & C Stoneworks for the design, fabrication and Installation of your new kitchen countertops. We prioritize your design, and back up all our jobs with excellent customer service.
Give us a call to schedule a consultation today, 252-902-5535.