As the saying goes, "There's no place like home." So, when you close your eyes and imagine you are at home, what do you see? Do you see yourself with family and friends in a welcoming kitchen? Sitting around a table sharing a meal? Are you enveloped in warmth and surrounded by wonderful aromas?
​You can easily create a warm and inviting home by incorporating warm tones into your space, and one way to do bring warmth into your kitchen or bath is through a beautiful, warm quartz countertop color.​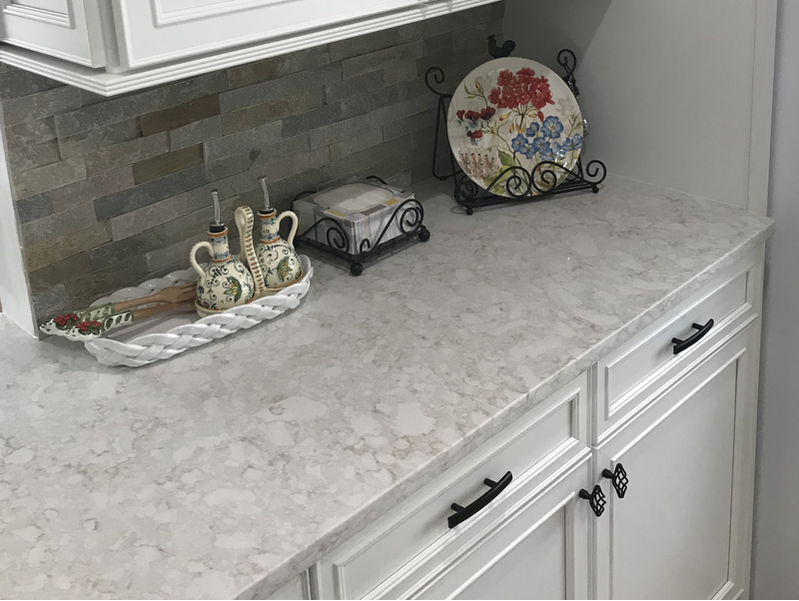 With so many colors to choose from, narrowing down which quartz countertop will bring your vision together can be difficult. If you find yourself torn between cool and warm tones, we are going to share some reasons why warm quartz countertops may be just what your home needs:
Makes larger spaces cozy – If you are renovating a large kitchen or bath, using cool tones will emphasize the large square footage, which could make it feel cold and isolating. If you want to create a warm, cozy feeling in a large room, using a warm palette can help you create the look you'd like.
Adds light to your room – Some rooms in your house may be located in an area of your home that receives minimal natural light. If your room faces the east or north or is dark, using a warm color scheme can help make the space appear brighter and more vibrant.
​Resembles nature – Who doesn't love the feeling of stepping outside and the sun touches your skin? There is something that happens when that immediate light and warmth touches you and takes your day from good to great. Using warm countertops is another way to create a sense of nature in your home. A room that reminds you of sand and sun – something that helps you create a really comfortable space.
​
Pairs with neutrals – Don't think that just because you've chosen warm countertops that you can only use warm elements into your kitchen or bath. Warm color palettes pair wonderfully with whites, blacks, and grays – meaning you can add neutral cabinets and finishings without worry.